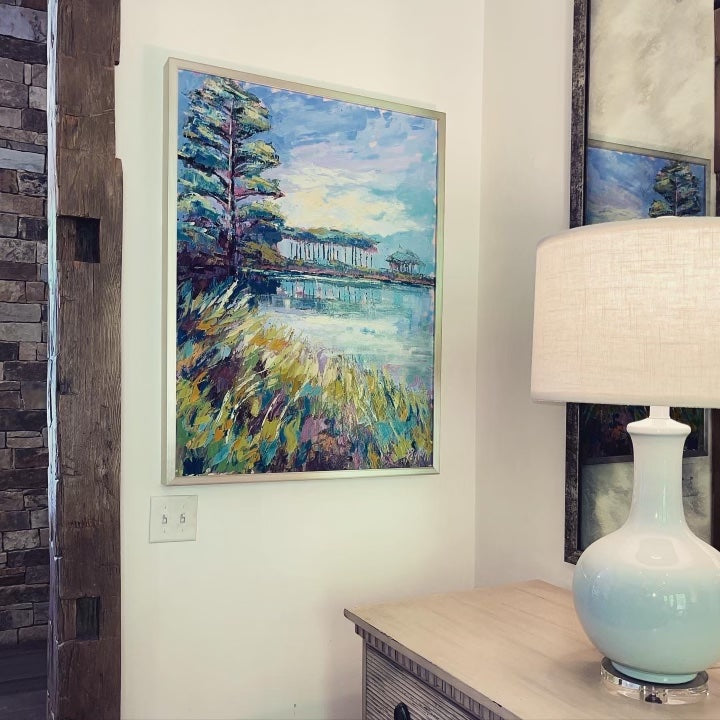 AMY B.
"I absolutely love this piece by Peyton. Not only are the colors bright and beautiful but the painting features an area of the walking trail which runs directly behind our house. My family and I have spent countless hours making memories on this trail. This painting is very special to us as it captures God's beauty in nature and reminds us of his family presence in our lives."
AMY E.
"Peyton is an amazing artist and truly makes my job as a designer so fun! Commissions can be tricky when working with clients who have a specific idea in mind. However, Peyton always goes above and beyond to capture the vision my clients and I have for their home. Incorporating her work into my designs adds a colorful focal point for my clients as well as a timeless piece they'll enjoy for years to come."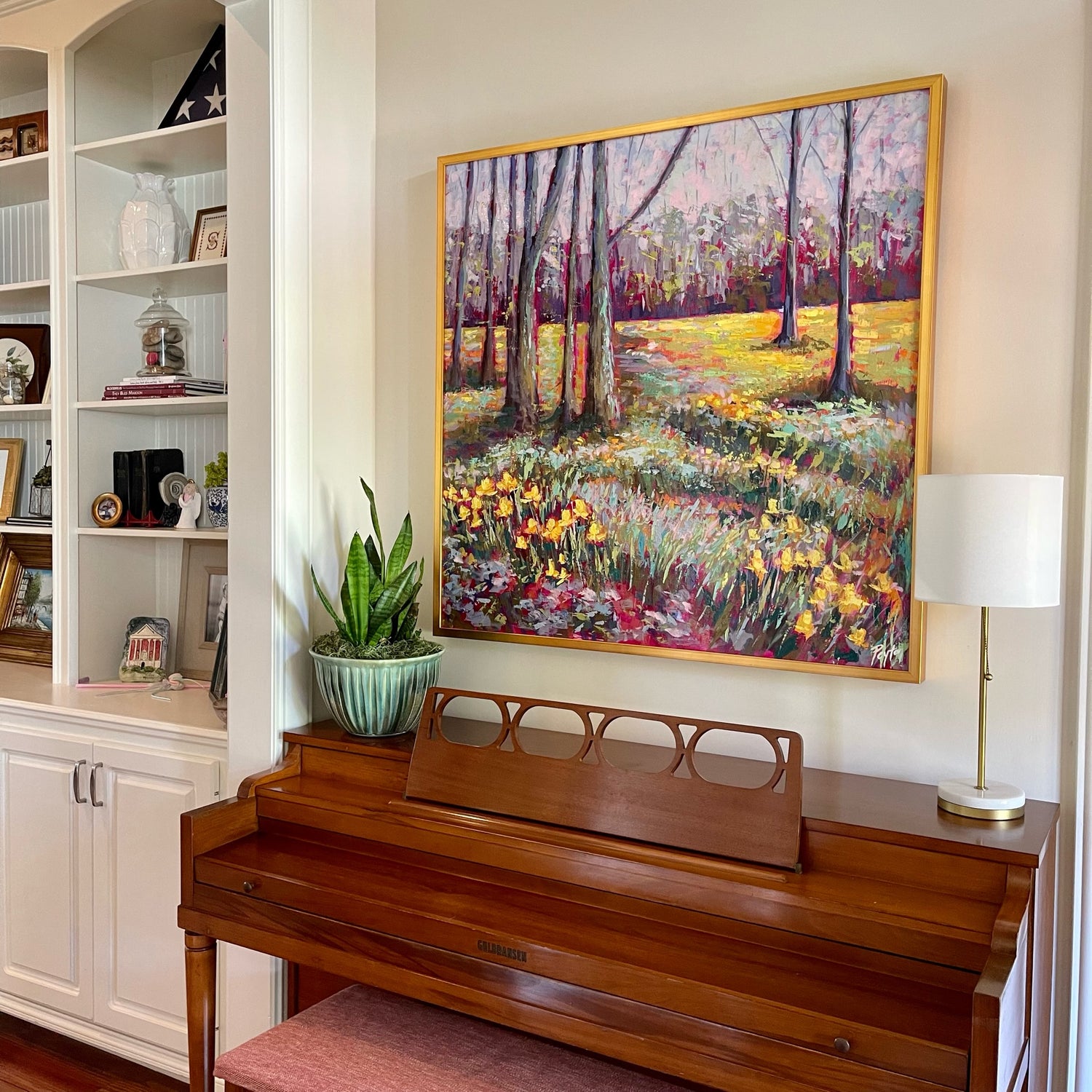 TANA G.
"Peyton was fabulous to work with. We just talked and she gave me more than I could have imagined. It is gorgeous and PERFECT!"